REGISTRATION IS CLOSED FOR LEVEL I. LEVEL II – please follow the online audition submission instructions below.
The Tucson Jazz Music Foundation is sponsoring an all-girls (ages 10-17), tuition-free, three-week jazz music intensive program scheduled for the first three weeks in June, Mondays-Thursday, 9 am-noon. Classes will be held at the Pima Community College Center for the Arts, West Campus, 2202 W Anklam Rd, Tucson. More details are included in the Registration Form (link above).
Girls learn to play 'jazz' and gain confidence in expressing themselves through 'improvisation' — the single most important component in jazz performance besides 'swinging.'
Heading up GIRLS JAZZIN' IT UP is Phoenix performing jazz saxophonist, composer, recording artist, clinician and group leader MARY PETRICH.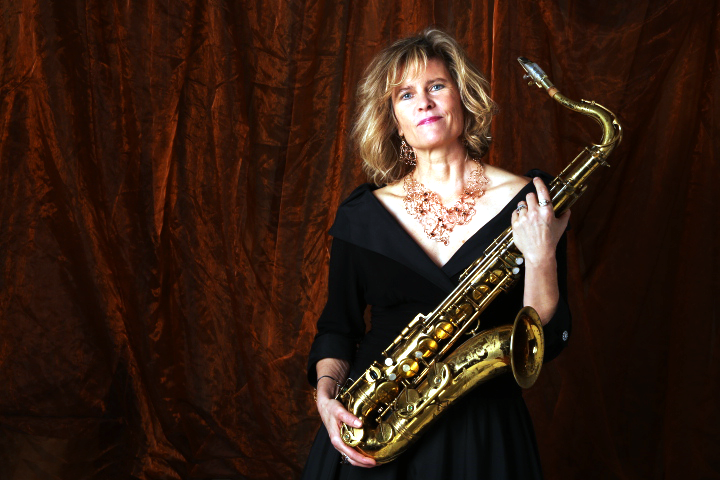 Audition submission requirements will be as follows with placement according to ability, not age or grade:
Level I – Beginners / Some Experience – The first day of class must demonstrate minimal instrument proficiency: Play major scales, a jazz song or etude, and, if you can, chord permutations and an improvised solo on a blues.
Level II – Intermediate/Advanced 'JAZZ' Technique –
See link on the Registration Form for submitting a short clip online. Play 6 major scales, 2 octaves; eighth notes at approximately 1/4 note = 120 bpm; 2 chorus solo on a blues (accompaniment optional).
LECTURES & MOVIES: WOMEN IN JAZZ – PAST & PRESENT | GUEST SPEAKERS
HISTORY OF JAZZ MUSIC AND ITS GLOBAL EVOLUTION
LEARN & PRACTICE STRATEGIES FOR SUCCESS