The Tucson Jazz Music Foundation is governed by the Board of Directors. Each director draws on their expertise to make decisions that help fulfill the Foundation's mission and is expected to make generous contributions and represent the Foundation at music events in Tucson, across the state, and at regional and national festivals and conferences. Individuals interested in applying for a director position or volunteering may download the application here: Director / Volunteer Application Form. Questions may be directed to treasurer@tjmfdn.org or call 520-743-1349.

We mourn the loss of our president who left us December 26, 2018.
Yvonne Ervin, President, Artistic Director, Tucson Jazz Festival. Yvonne C. Ervin, CFRE, worked in development for a dozen years in NYC, where she held the top development positions in health, education and social services agencies and was Executive Director of the Candies Foundation. Before moving to NYC, she spent a decade as executive director of the Tucson Jazz Society, which she grew into the largest jazz society in the country and where she produced "Jazz on the Border: The Mingus Project." After graduating with a degree in journalism from the University of Arizona, Yvonne spent five years as marketing director for the Tucson Symphony Orchestra. She served as secretary of the board of the International Association for Jazz Education for four years and she currently sits on the board of the Santa Cruz Advocates for the Arts. Since 1989 Yvonne has been the Executive Director of the Western Jazz Presenters Network. Yvonne is currently Artistic Director of Jazz In January, a nonprofit that produces the Tucson Jazz Festival which began in 2015.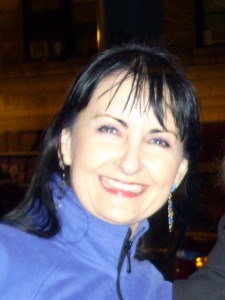 Krystyna Parafinczuk, Treasurer, treasurer@tjmfdn.org ~ Krystyna Parafinczuk has a background in public relations (5 years), banking administration (planning and organization / Harris Bank Chgo), securities lending (Harris Bank Trust Dept), and was an insurance agent (Equitable)/broker (life, health, annuities) for more than 20 years. While she worked in the business environment by day, during the evenings and weekends she pursued dance arts and became a dance studio owner in Northfield, IL: DancInc, Inc since 1991. She continues to be a free-lance dance educator, producer and consultant.  Krystyna has more than  30 years experience in dance education, production, performance, marketing, administration, and consulting. She produced "school shows" collaborating with violinist/composer Michael Fan and dancers, and organized and produced History of Jazz  and 'jazz legends' themed educational concerts for School Districts, plus founded, organized and produced four major dance festivals in Tucson. In 2019 Krystyna conceived of, organized and produced the Foundation's all-girls jazz music intensive in partnership with Pima Community College Performing Arts Department — Girls Jazzin' It Up (June 2019) — funded by the Foundation's Yvonne Ervin Jazz Music Memorial Scholarship for Girls.
Krystyna is currently the treasurer (since 2005) of the Arizona Dance Coalition (ADC), a membership-based statewide nonprofit organization and editor/writer/designer (since 2011) of the Arizona Dance e-Star, a monthly e-publication of the ADC. She set up the policies, bylaws and job descriptions for ADC and for the Tucson Jazz Music Foundation, and secured their nonprofit 501(c)(3) status. From administrator to producer to fundraiser, she creates events and opportunities for dancers, musicians, and the general public, and advocates for the arts and arts education in Arizona and the nation.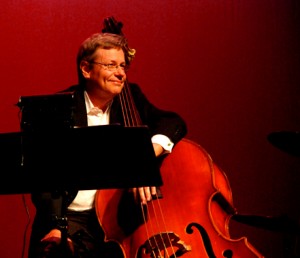 Scott Black, Director, scottblackbass@gmail.com ~ Scott Black is co-owner/co-director of the Tucson Jazz Institute, a  private community jazz music school producing national award-winning students, big bands and combos. He is a professional jazz musician (trumpet/bassist) and has enjoyed living and performing in New York, Milwaukee, Chicago and now Tucson. He has more than 45  years experience as an  educator, adjudicator and clinician. Scott authored BEBOP SCALES: How to understand, practice and use (an instructional improvisation book) and is founder of the Tucson Hard Bop Quintet and Jump Swing Sextet. He served as a director for the Tucson Jazz Society for  several years.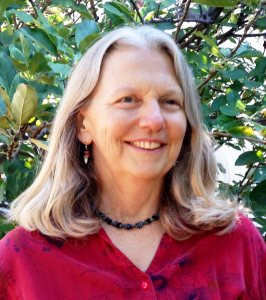 Laura Kerr is an ardent fan of Jazz music of all genres and generations, and one of several hosts for Jazz Sundae on Tucson's community radio station KXCI. (91.3 FM and streaming at kxci.org.) She is currently the Grants Program Manager for the Community Food Bank of Southern Arizona, following many years in adult and higher education.